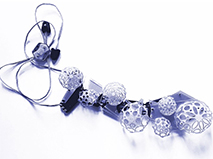 Portable Ecologies. Dialogues with the Architecture from the Anthropocene
Abstract
https://doi.org/10.14198/UOU.2021.1.07
This text shows a reading on the common ecologies of several buildings of the History of Architecture, experimenting from the construction of devices that revisit these buildings and building new updated experiences. It opens new dialogues about the ecologies we live with or we provoke, from a contemporary revisiting of these iconic architectures. These dialogues open questions such as the divergences of the Anthropocene, the posthuman issues that occur around them or even the transhuman technophiles. Their reconstruction and staging establish these new readings that open these looks of Architecture with devices that rely on the production that advanced architecture and parametricism grant us. These stories occur through an organic body that stages and performs them with each of the devices, each story unfolding between anthropized virtual landscapes and forming a new hybrid view of these architectures.
References
ROSI BRAIDOTTI, Rosi. Lo posthumano.
HARAWAY, D. Seguir con el problema: generar parentesco en el Chthuluceno. Traducido por Helen Torres. Bilbao: Consonni, 2019
STENGERS, I. Introductory notes on an ecology of practices. Cultural Studies Review, vol. 11, n.º 1, 2005
Refbacks
There are currently no refbacks.
Copyright (c) 2021 Maria Jose Marcos Torró

This work is licensed under a
Creative Commons Attribution 4.0 International License
.