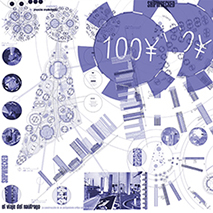 A manifesto: Circus Island
Abstract
https://doi.org/10.14198/UOU.2021.1.03
Circus Island must be a constellation of public spheres as narratives of autonomous subjectivity. We will seek to enact the multidisciplinary direction through which architectonical practices and processes come most alive. We will constitute a map of contemporary knowledge circuits where art, theory, science, culture, ecology, and politics collides. Urban systems and meta- territory experience open to freedom openness and changes. 
UOU, our international studio, is an area of uncertainty and reflection. This space must be built among everyone, students, teachers, institutions, guests and citizens, hundreds of voices within a discursive dynamic system.
UOU, the "Circus Island" is a democratic space for discussion.
Refbacks
There are currently no refbacks.
Copyright (c) 2021 Joaquín Alvado Bañón

This work is licensed under a
Creative Commons Attribution 4.0 International License
.