The Blur Table
Abstract
The social distancing of the Covid-19 pandemic challenged the performance of the home. A blurry tangle of states of minds was left on the dinner table when the spatial transitions between private and public activities suddenly disappeared. Myriads of formal and informal activities could be conducted from the same spot, often with the computer as tool. Today, most of us are back in our physical facilities, but traces from the pandemic are left in the way we work. This project investigates the relation between virtual space, physical objects, and the user in a domestic context. Rather than improving the home and its interior, the project suggests ways of working with the virtual from an architectural point of view. The space-investigating tools of the architect are used not to illustrate thought, but to constitute thought. By intersecting the findings on the virtual with the social act of the meal, the virtual can be elevated to the experience of the virtual. The meal continues as a central force of activation and tension throughout the project. The notions explored in the project are synthesised in The Blur Table: the borderless furniture.
Funding
Maria Luna Nobile, Umeå School of Architecture, Javier Sánchez Merina, University of Alicante, David Ortega
Downloads
Download data is not yet available.
References
COLOMINA, Beatriz. The 24/7 Bed. In: OTERO VERZIER, Marina, Nick AXEL. Work, Body, Leisure. Hatje Cantz. 2018. 978-3-7757-4425-6
ITO, Toyo. Architecture in a Simulated City. Oz. 1992. Vol. 14, pp. 49-52.
HAMILTON, Richard. Just What is It That Makes Today's Homes So Different, so Appealing?. Kunsthalle Tübingen. 1956.
LESMES, Lara, Fredrik HELLBERG, Inna FLEIŠER. The Venn Room. Space Popular. 2019.
WIGGLESWORTH, Sarah, Jeremy TILL. The Everyday and Architecture. Academy Press, 1998. ISBN 978-0-4719-8424-5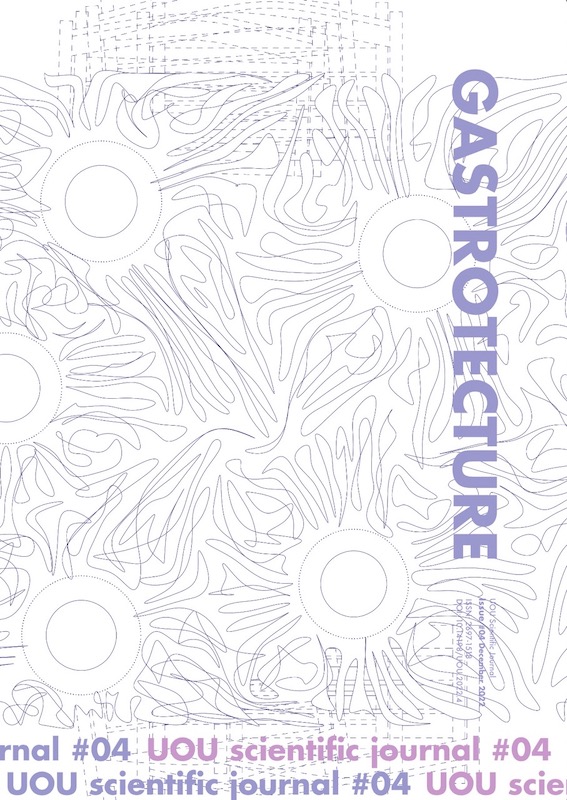 Downloads
Statistics
License
Copyright (c) 2022 Elin Werme Oscarsson
This work is licensed under a Creative Commons Attribution 4.0 International License.
The authors keep their rights upon their work, although they transfer, in a non-exclusive way, the rights of exploitation (reproduction, publication, distribution, public dissemination and presentation) to the Journal. The authors are, therefore, free to enter additional, separate contracts for the non-exclusive distribution of the version of the work published in the Journal (for instance, by hosting in an institutional repository or publication in a book), provided credit is given that the work was initially published in this journal. The works are published under a Creative Commons Attribution 4.0 (CC BY 4.0) license.