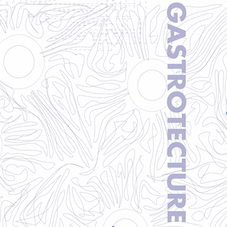 Digesting Gastrotecture: A constellation of associations between Architecture and Gastronomy
Abstract
This fourth issue of the UNIVERSITY of Universities Scientific Journal, titled Gastrotecture, aims to achieve a broader understanding of the intertwined relationships between architecture and gastronomy, expand the limits of both disciplines and register the emergence of new practices supported by innovative and unconventional approaches from design and technology. Gastrotecture has invited academics, researchers, designers and students to contribute with their works that broadly converge architecture and gastronomy and openly understand their borders.
References
DAVIDSON, Alan, JAINE, Tom and VANNITHONE, Soun. The Oxford Companion to Food. 3rd Edition. New York, NY : Oxford University Press, 2014.
DEZEENMAGAZINE. Bjarke Ingels: Architecture should be more like minecraft. YouTube [online]. 28 January 2015. [Accessed 24 May 2022]. Available from: https://www.youtube.com/watch?v=cIsIKv1lFZw&t=137s
Etymonline - Online Etymology Dictionary. Etymology dictionary: Definition, meaning and word origins [online]. [Accessed 24 May 2022]. Available from: https://www.etymonline.com/
FRANCK, Karen A. Food + Architecture. 1st edition. New York: Wiley, 2003.
MARTIN-MCAULIFFE, Samantha L. Food and architecture at the table. London: Bloomsbury Academic, 2016.
NOBILE, Maria Luna. An introduction: The need of a space for experimentation. UOU scientific journal. 2021. Vol. 1. DOI 10.14198/uou.2021.1.02.
PALLASMAA, Juhani. The eyes of the skin: Architecture and the Senses. 3rd edition. Chichester: Wiley, 2019.
PINK, Daniel H. A whole new mind: Why right-brainers will rule the future. New York: Riverhead Books, 2012.
VENTURINI, Gianpiero. Atlas of emerging practices: Being an architect in the 21st Century. Rezzato: New Generations Cultural Association, 2019.
Refbacks
There are currently no refbacks.
Copyright (c) 2022 José Antonio Carrillo Andrada

This work is licensed under a
Creative Commons Attribution 4.0 International License
.