Food for Atlas
Abstract
This Atlas section shows the work that undergraduate and master's degree students have produced in three workshops where the relationship between architecture and gastronomy, same as the call of this issue# 4 Gastrotecture, has been the central theme, the cultural diversifier and nexus of unity among participating students.
The first two workshops are part of the UoU network. Students of the Digital Design and Fabrication course in Architecture at the American University in Dubai joined this European teaching project. They participated in the workshop Architecture & Food: An International Buffet in September 2020 and the 2043 A Dinner with Churchill in the Metaverse workshop in February 2022. The workshops lasted two weeks and were online. The third and last workshop presented here is entitled Bigamies for gastronomy and was held face-to-face during the International Seminar and Workshop on Transdisciplinary Knowledge Transfer in the Basque Culinary Center, Donostia-San Sebastián, Spain, on March 2022. The students of the Master in Gastronomic Sciences, unlike UoU architecture students, have a background closer to gastronomy and far from architecture. Among them are graduates in pharmacy, biotechnology, chemical engineering, cooking, food technology, nutrition and dietetics, and advertising, to name a few. In addition, their places of origin are the USA, Colombia, Peru, India or China.
Funding
American University in Dubai
Downloads
Download data is not yet available.
References
Prats, E. & E. Miralles (1991). "How to lay out a croissant". El Croquis 49/50: 240-241.
Bjarke Ingels: Architecture should be more like Minecraft. (2015, January 28). YouTube.
https://www.youtube.com/watch?v=cIsIKv1lFZw&t=137s
The Metaverse Primer. (2022). Mattewball. Retrieved February 1, 2022, from https://www.matthewball.vc/all/category/The+Metaverse+Primer
Metaverse Ecosystem Infographic. (2022). Https://Www.Newzoo.Com. Retrieved February 1, 2022, from https://newzoo.com/insights/infographics/metaverse-ecosystem-infographic/?utm_campaign=GGMR%202021&utm_content=170823463&utm_medium=social&utm_source=linkedin&hss_channel=lcp-1710460
Nudake. (2022). Https://Www.Instagram.Com/. Retrieved February 1, 2022, from https://www.instagram.com/nu_dake/
Bompasandparr. (2022). Http://Bompasandparr.Com/. Retrieved February 1, 2022, from http://bompasandparr.com/projects
This is Mold. (2022). Https://Thisismold.Com/. Retrieved February 1, 2022, from https://thisismold.com/
Alien Worlds. (2020). Https://Www.Netflix.Com/. Retrieved February 1, 2022, from https://www.netflix.com/ae-en/title/80221410
Ortega, L., & Puente, M. (2017). Total Designer: Authorship in the
Architecture of the Postdigital Age (English ed.). Actar
Pink, D. H. (2006). A Whole New Mind: Why Right-Brainers Will Rule the Future. Riverhead Books.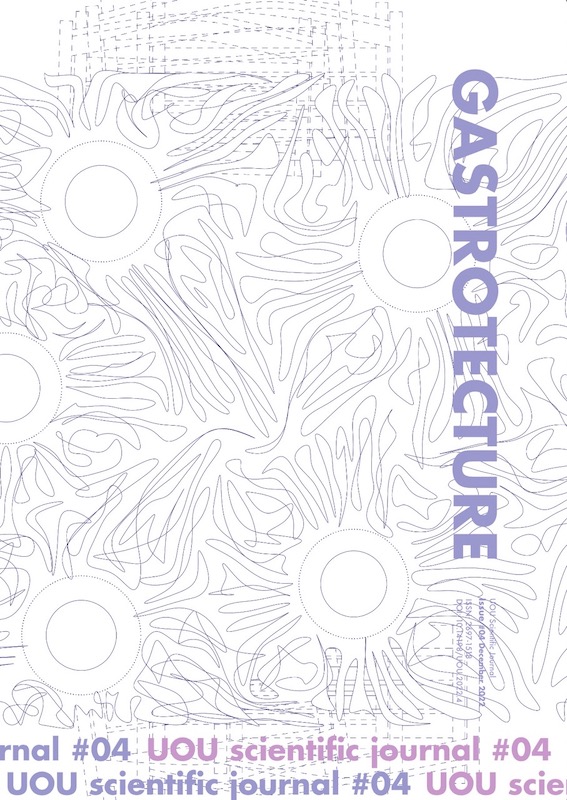 Downloads
Statistics
Section
Students projects
License
Copyright (c) 2022 José Antonio Carrillo Andrada, Miguel Luengo Angulo, Jose de la Rosa Morón
This work is licensed under a Creative Commons Attribution 4.0 International License.
The authors keep their rights upon their work, although they transfer, in a non-exclusive way, the rights of exploitation (reproduction, publication, distribution, public dissemination and presentation) to the Journal. The authors are, therefore, free to enter additional, separate contracts for the non-exclusive distribution of the version of the work published in the Journal (for instance, by hosting in an institutional repository or publication in a book), provided credit is given that the work was initially published in this journal. The works are published under a Creative Commons Attribution 4.0 (CC BY 4.0) license.