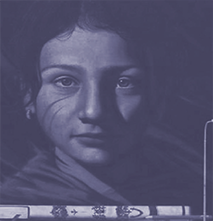 In-tra-visible cities. Architecture devices for today's Radical Cities
Abstract
10 March 2020 Italy announces lockdown, an event that will mark the people and cities' life. The Pandemic Sars-COVID/19 made evident the changing conditions in which we live and has also turned the spotlight, among many things, on social inequalities. Urban space is the device through which we can "read" the social inequalities that become spatial. It's the story of the cities' edge, the space of others, the insane, the poor, migrants...The urban spaces' configuration is oriented towards spatial and social marginalisation, the city accumulates and, in the residual spaces, accommodates "in/tra/visible" cities inhabited by the most vulnerable segments of the population - an in/between spatial segregation landscape, as in the Rom camps or in the experiences of informal responses to housing needs. Places where the other becomes close but also where the "hosted" population reveals unprecedented characters of the place that is informally re-signified. Starting from these premises, the contribution - which reports the work of a dissertation on an informal settlement on the Naples' suburb, and traces the beginning of a PhD work - wants to reveal some parts of the city that, on the one hand are junkspaces and on the other welcome informal housing practices. The proposed point of view, however, considers these parts of the city, those from which we can learn for a new project idea. The points, which redefine an urban layout free to configure itself, as the logic of the PREVI project; a line that becomes a catalyst for interaction between different cultures present in the post global cities, subverting the image of the wall as Exodus and surfaces free to accommodate the cité. The thematic focus concerns design readings that search for the uncertain, to define a new role for architecture in the dimension of spatial devices, catalysts of interaction - between pieces of the city and between communities.
References
Calvino, I. (1972), Città invisibili. (ed. 2016). Mondadori, Milano.
Deleuze, G. (ed.2019). Che cos'è un dispositivo? Cronopio, Napoli.
McGuirk J., (2015) Radical Cities. Verso, New York e Londra.
Tschumi B. (ed 2005) Architettura e disgiunzione. Pendragon, Bologna.
Refbacks
There are currently no refbacks.
Copyright (c) 2021 maria fierro

This work is licensed under a
Creative Commons Attribution 4.0 International License
.