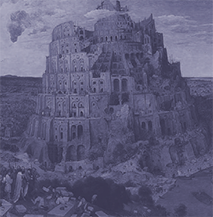 Conversation on a Digital Follie
Abstract
A Digital Folly (2021). A digital type based on experiential communication and learning above an administrative pool. This Folly is an "atmospheric screen" engaging its audience in its micro-knowledge. A sphere, a uniform solid where every point on its surface is equidistant from its center.
This digital, nomadic educational society interacts under the umbrella of the digital canvas; a screen as a laboratory searching for extraordinary knowledge. This new canvas is the digital "filmine" where everything happens.
The window of windows assembles open researches into a "Digital Follie". Every window is a lab itself, and the assemblage acts as an exquisite cadaver. A lab of labs, collectively produced, searching for knowledge.
Refbacks
There are currently no refbacks.
Copyright (c) 2021 Joaquín Alvado Bañón; Maria Luna Nobile; Mike Devereux; Yiorgos Hadjichristou; Sofia Aleixo

This work is licensed under a
Creative Commons Attribution 4.0 International License
.